Events
Learn about upcoming and past events supported by the Center for Advanced Regenerative Engineering.
Upcoming Events
Rebecca Keate
Conductive Polymer Form Influences Composite Properties and Cell Response

Wednesday, August 31st, 2022, 3-4 p.m. CST
Simpson Querrey Auditorium, Simpson Querrey Biomedical Research Center
303 E Superior St, Chicago, IL
Rising Stars of SQI Lecture
The lecture will also be available as a Zoom Webinar, and a link will be emailed to all registrants prior to the event. 
 Please fill out this form to confirm your virtual or in-person attendance: https://forms.gle/4qQhChj9o9YPhiw48
 Refreshments will be provided for in-person attendees. For more information, please see the attached flyer and the abstract and speaker biography below.
 --
 Abstract: 
Throughout the field of tissue engineering, it is increasingly evident that bioelectronic materials are potent drivers of positive biological outcomes. The underlying mechanisms by which these benefits occur, however, have yet to be elucidated. One such class of electroactive materials that has been widely studied for its ability to influence biological processes is conducting polymers (CPs). CPs are unique from traditional inorganic electronics in that they conduct both ionic and electronic signals. This mixed conduction mechanism, as well as their high synthetic tailorability, mechanical compatibility with biological tissue, and biocompatibility makes them an attractive tool towards optimizing the healing potential of electronic materials. While mixed ionic/electronic conductivity is one of the leading motivators for the use of CPs in biomaterials, it has yet to be proven that conductivity directly leads to the widespread benefits of CPs in biological applications. Other factors including surface charge, dopant chemistry, and volumetric swelling are all qualities, besides conductivity, that may differentially influence cell phenomena. In this talk, I will discuss the various material parameters influenced by differences in PEDOT form factor and the considerations that should be made when designing CP-based biomaterials in the future.
 Bio:
Rebecca Keate graduated from Georgia Institute of Technology with a B.S. in Biomedical Engineering and a minor in Physics. Rebecca joined Northwestern University in 2019 as a Ph.D. student in Biomedical Engineering and is co-advised by Guillermo Ameer and Jonathan Rivnay. Her research involves the design of conductive polymer-based materials to investigate the mechanisms by which electronic signals facilitate regenerative engineering.
Past Events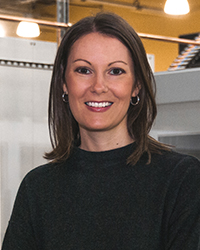 Dr. Caralynn Nowinski Collens
From technology to product to market

Thursday, JAN 27th 4 p.m. to 5 p.m. CST
Event Co-Hosted with the Department of Biomedical Engineering
 Dr. Collens will offer a perspective on what it takes to advance the development and commercialization of regenerative engineering products for medical applications. Drawing on her experiences building Dimension Inx and advising other startups, she will illustrate the journey from the lab to the market. She will also discuss the role of industry and investors in getting these types of products to market.
Caralynn Nowinski Collens
Dr. Caralynn Nowinski Collens is the CEO of Dimension Inx, a next-generation biomaterials and biofabrication company developing 3D-printed therapeutic products that direct cells to rebuild healthy tissues. She is passionate about building teams and organizations that harness technology to drive transformational change and improve the quality of people's lives.
 Previously as the co-founder and CEO of UI LABS, a first-of-its-kind technology organization focused on the digital future of industries, Caralynn built the organization from concept in late 2011 through launch in 2014, raising $200M+ in investment and ultimately spinning out MxD (national digital manufacturing institute) and City Tech Collaborative as independent businesses in 2019.  After starting her first company while a joint medical/business student at the University of Illinois at Chicago, Caralynn spent her early career in venture capital and corporate finance, primarily focused on technology-based university spin-outs.
 Caralynn is an Independent Director of Fathom Digital Manufacturing [NYSE:FATH] and serves on the Executive Council of Granite Creek Capital Partners. She is proud to have been a member of the Chicago Chapter of the Young Presidents' Organization (YPO) and recognized as one of Crain's Chicago Business' "Forty Under Forty", "Notable Women in Manufacturing", and "Tech 50". In 2020, SME recognized Caralynn as one of "30 Leaders Transforming Manufacturing".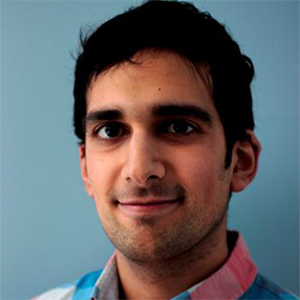 Dr. Santiago Correa
Self-Assembled Nanotechnologies for Precision Biomaterials

Monday, December 13, 2021 4:00 – 5:00 pm Tech L361
Event Co-Hosted with the Department of Biomedical Engineering
Self-assembled materials with defined nanoscale architectures can engage with biological systems in fundamentally new ways, providing unprecedented biomedical opportunities. In particular, the ability to more precisely control both the location and timing of drug release makes these biomaterials especially useful for delivering potent or sensitive cargo, which has major implications for immuno- and tissue engineering. Whether it is drug delivery, gene therapy, or regeneration, these materials are pushing the boundaries for engineering our own biology.
In this seminar, I will discuss how self-assembled biomaterials are used to manipulate the tumor microenvironment to achieve gene silencing, non-invasive tumor detection, and localized immunostimulation in vivo. By leveraging non-covalent interactions to build composite nanomaterials, we constructed multi-functional biomaterials capable of dynamic stimuli-responsive behaviors. I will detail the development of nanoparticle coatings that target ovarian tumors and preferentially traffic to specific subcellular compartments. These coatings enabled the development of both theranostic and immunostimulatory nanomedicines that required specific subcellular trafficking to carry out their functions. I will also discuss the development of nanoparticle-based, supramolecular hydrogels, which provide injectable, clinically relevant strategies for localized cancer immunotherapy. Together, these applications demonstrate the ability for self-assembled biomaterials to accomplish complex goals in vivo and mediate highly specific biomedical functions.

BME SEMINAR SERIES FALL 2021
BME Rising Star Santiago Correa, PhD Postdoc, Appel Lab, Materials Science & Engineering
Stanford University

Dr. Yvon Woappi
Orchestrating Synthetic Regeneration of Mammalian Tissue

Thursday, December 2, 2021 4:00 – 5:00 pm Tech LR4
Event Co-Hosted with the Department of Biomedical Engineering
Large scale tissue damage, such as organ failure and burn injury, is a leading cause of morbidity and death. However, the mechanisms underlying full regeneration of organs remain poorly understood. As the largest organ system in the body, the integumentary system is a composite tissue assembly evolutionarily adapted for healing. Consequently, its complex physiology requires multifaceted cooperation between several distinct cell populations and cell lineages of embryologically distinct origins. Equally integrated within this dynamic process is local immune response that produces mitogenic and inhibitory signals throughout the restoration procedure. There remains a significant gap in understanding how these processes are orchestrated, and how various skin cell populations from distinct developmental lineages functionally cooperate to regenerate tissue at organ scale. My research seeks to characterize the molecular language of tissue healing and to harness this malleable dialect for the regeneration of tissue at organ scale. Through the development of organoid models of wound regeneration and the coupling of these systems with novel gene-editing approaches, my work is enabling the functional understanding of the multifaceted cellular events executed throughout restorative healing. This seminar will describe these high throughput technologies and will illustrate their utility in identifying novel regulators of tissue healing.

Virtual: September 22-23, 2021

September 22-23, 2021 | 10:00AM - 4:30PM ET
In 2005, we held the inaugural "Tissue Engineering 2020" symposium with the goal of envisioning the future of the field of tissue engineering. The field has evolved significantly over the past 15+ years. Given this evolution, we agreed that this was a perfect time to take a step back, rethink the field, and visualize where we need to go in the future. To this end, we are bringing together the current and emerging leaders in our field for a virtual, two-day symposium on Next Generation Tissue Engineering, designed to help guide scientific discovery and its translation into clinical and commercial applications.
Download program here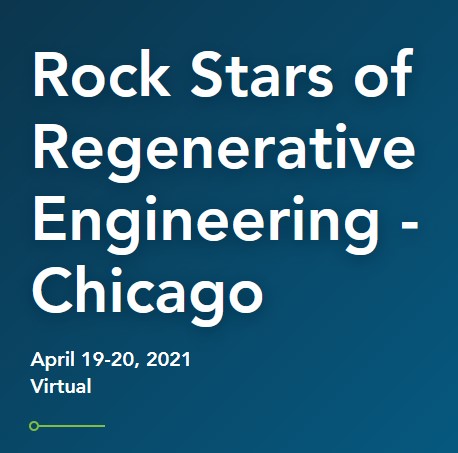 Virtual: April 19-20, 2021


CARE affiliated faculty member, Evan Scott, serves as co-chair for this year's Rock Stars of Regenerative Engineering - Chicago, presented by the Regenerative Engineering Soceity of AIChE, and virtually collocated with the 2021 Society for Biomaterials Annual Meeting and Exposition.
Invited speakers:
Kaitlyn Sadtler, NIH/NIBIB
Ashley Brown, NC-St/UNC
Lola Eniola-Adefeso, University of Michigan

2021 Society for Biomaterials Annual Meeting & Exposition
Biomaterials Research: Hitting all the right notes, and avoiding the translational blues

APRIL 21 - 24, 2021
Hilton Chicago, IL
The Center for Advanced Regenerative Engineering is a Bronze Sponsor for this year's Society for Biomaterials Annual Meeting & Exposition.
This year's program will focus on research that has direct patient impact and will expand the traditional definition of biomaterials to address challenges related to the development, manufacturing, and use of PPE. We hope to realize the vision for this meeting: Biomaterials Research: Hitting all the right notes, and avoiding the translational blues.
From exploring the latest innovations in regenerative devices, 3D Printing, drug-eluting stents, osteointegration of implants to the examination of materials concerns in the development of PPE, and the issues around translating research to clinical practice, the SFB 2021 Annual Meeting promises to be a unique inspiring event.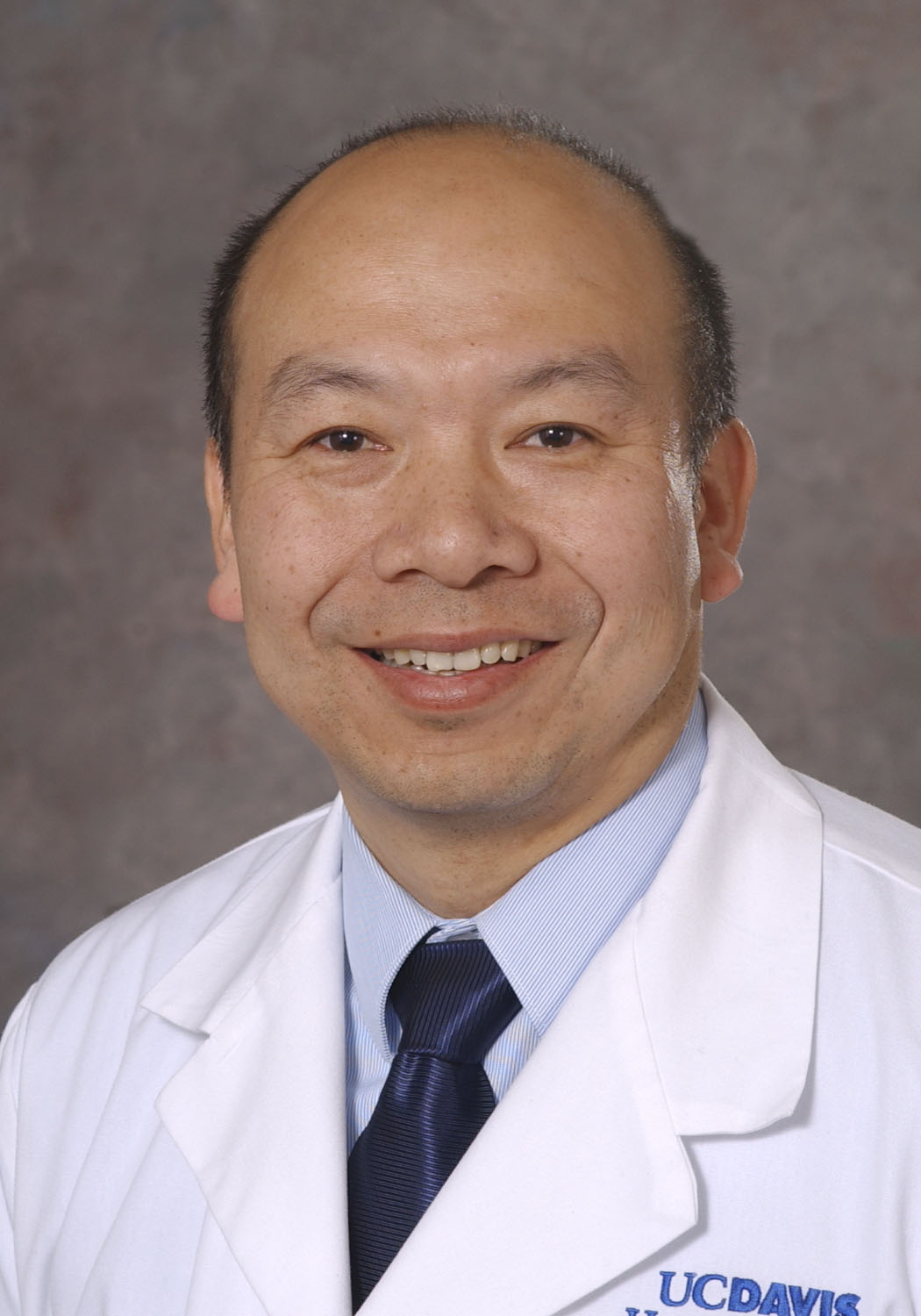 Dr. Min Zhao
Electrical Field Effects on Wound Healing --guiding cells and intracellular signaling

Wednesday, DEC 2nd, 2020

 Injury breaks down epithelial barriers, resulting in fluxes of ions into and out of damaged tissues, organs, and whole organisms, producing electric currents and electric fields at the wound site. Although such wound electric currents were discovered nearly two centuries ago, a possible role for such electric fields in wound healing was slow to be recognized. Research in recent decades provided evidence suggesting a powerful role for electric fields in guiding cell migration and intracellular signaling during wound healing. I will present experimental results showing 1) electric fields at wounds; 2) effects of electric fields on cells/tissues and intracellular signaling; and 3) epithelial wound healing. I hope the electrical mechanisms can be exploited by fast advancing bioelectronics to facilitate wound healing and regeneration.
Min Zhao
 Min Zhao's Lab aims to understand the mechanism of how electric fields that naturally occur at wounds regulate wound healing, and to exploit this mechanism to facilitate wound healing. Min Zhao graduated from the Third Military Medical University in China and obtained his PhD with Professor Zhengguo Wang in trauma pathology. He moved to London and was trained under Geoff Burnstock at University College London. He then moved to the University of Aberdeen, Scotland, and worked with Professors John Forrester and Colin McCaig. He established his own lab in 1999 with a prestigious Wellcome Trust University Award. He was selected to present at the House of Commons of the UK as one of the top young Scientists in 2001. He was promoted to full professor in Regenerative Medicine, and honorary consultant in Ophthalmology with Aberdeen Royal Infirmary in 2004. He and his lab moved to University of California Davis in 2007. He is a professor with Dept. of Ophthalmology and Vision Science, and Department of Dermatology. He serves on various review panels at the NSF, NIH and DoD. He is a founding associate-editor of a new journal – Bioelectricity.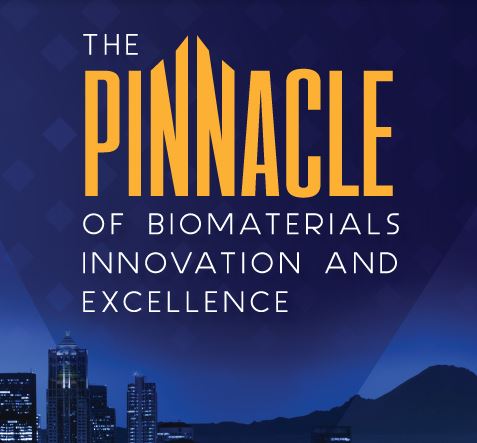 April 3-6, 2019 CARE is a Gold sponsor for this event. The 2019 Society For Biomaterials annual meeting will be a "pinnacle" of biomaterials innovation and excellence to educate, learn, and collaborate across various scientific disciplines including materials science, biology, engineering and medicine for improving human health.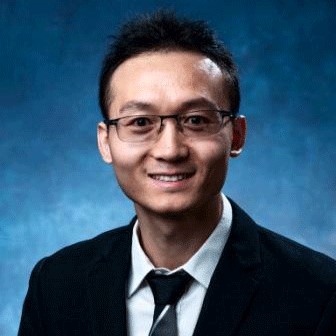 April 23, 2019
The Center for Advanced Regenerative Engineering will host Yonghui Ding who will discuss 
his work in the design and manufacturing of hydrogels for engineering vascular tissue models.

MARCH 24-25, 2019   The Center for Advanced Regenerative Engineering is a President's Circle Sponsor at this year's AIMBE annual conference. This conference is the only Biomedical Engineering Conference combining scientific lectures with public policy discussions.

NOVEMBER 25-30, 2018   CARE was a key sponsor to this event.  This forum provided a window into the future of materials science, and offered an opportunity for researchers—from students and postdoctoral fellows, to Nobel and Kavli Prize Laureates—to exchange technical information and network with colleagues.

OCTOBER 27-28, 2018   
Guillermo Ameer Co-Chaired this year's Regenerative Engineering Society's symposium at the AIChE annual event. This event covered a range of topics on regenerative engineering including Urological, Soft Tissue, Musculoskeletal, and Cardiovascular regenerative engineering.
View Event Flyer

May 31, 2018  Guillermo Ameer launched his new research center, The Center for Advanced Regenerative Engineering (CARE). CARE's inaugural symposium embraced the center's goals and collaborative spirit by examining the convergence of engineering, life sciences, and translational medicine to transform patient care. More than 200 attendees, including graduate students, post-docs, physicians, faculty from the life sciences and engineering, and industry representatives heard from leaders in research areas foundational to regenerative engineering.
Event Program Here

April 11-14, 2018  CARE sponsored this event which acted as a "nexus" to further opportunities for collaboration across diverse scientific disciplines, from biology and material science, to chemistry, physics, medicine and engineering. This interdisciplinary gathering was a critical pathway to identifying issues with current technologies, and for translating academic research to clinical practice.
Back to top