Research Experience and Mentoring (REM) Summer Research Program:
This seven week Research Experience and Mentoring (REM) summer research program is offered to eight students who work as researchers at the Center for Advance Regenerative Engineering to contribute to the EFRI project.
The vision of the EFRI project is to integrate nanoscale optical imaging, cell and molecular biology, physics, and advanced materials science to identify strategies that regulate chromatin supranucleosomal structure to enhance the adaptive potential of eukaryotic cells and help induce cellular stemness, with the ultimate goal of facilitating tissue regeneration and function. The overall goal of this EFRI project in support of this vision is to develop new concepts and tools for enhancing cellular plasticity by examining the role of chromatin structure as a regulator of non-replicative cell adaptability through the exploration of the transcriptional landscape.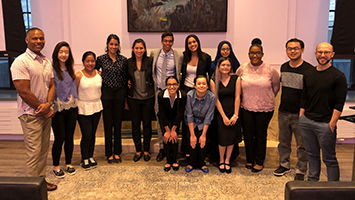 Back to top